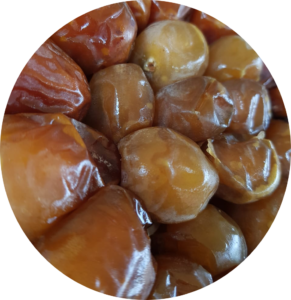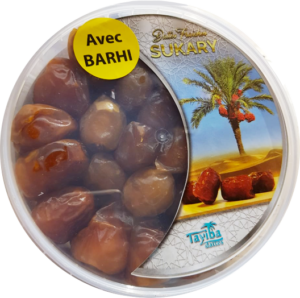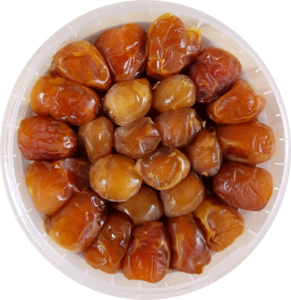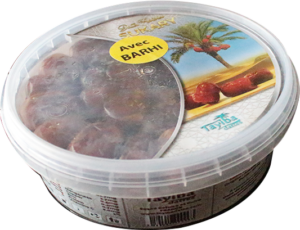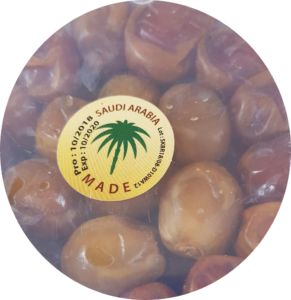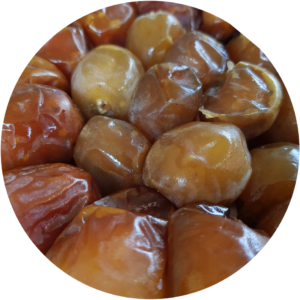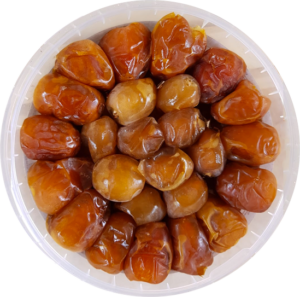 With its rich and unctuous texture, it is renowned for its energetic qualities.
It is the most popular variety in the Arabian Peninsula. It comes from the Qassim region in Saudi Arabia.
The Barhi date, which is very common in the Middle East, is often eaten dry or before becoming ripe.
We have selected a fresh date that is deliciously soft and seductive.Both moist and with a refined taste, it is a favourite of athletes.
Package of 15 round, sealed 500g boxes made from transparent, food-grade plastic.