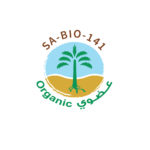 Medjool Organic dates from Saudi Arabia
Find at TAYIBA the Saudi dates accredited with the designation "Organic". Issued by the Saudi authorities under the supervision of an independent German organization of international renown in terms of designation of controlled accreditation, this designation guarantees a culture guaranteed a healthy and controlled culture. These dates are GMO-free and without additives. Like all of our references, they are no added sugar.

We currently offer the variety of dates Medjool in organic version. Cultivated in the Nejd of Arabia, it is often considered the star of dates since its commercialization in Europe. Medjool dates are about three times larger than their counterparts. Very fleshy, they have a pronounced taste of caramel and a thick and smooth flesh. These are real delicacies with exceptional nutritional qualities. They have a more or less dark brown color and wrinkled skin. Despite their large size, they contain a small nucleus.

Medjool dates are often present at religious or family events, they can also be offered as gifts, especially when they are stuffed with dried fruits or marzipan. The Medjool Organic dates to be found at TAYIBA are picked before complete maturation. These are therefore dates of the "routab" category, namely "wet", whose texture retains an inimitable softness. They come from an exceptional terroir which gives them a unique flavor, which cannot be found in any other Medjool present on the market today. market. Our Arabian Medjool date is certified Organic and also tastes different from those from the Near East, Morocco, California or South Africa. It is less sweet, easy on digestion and has an appetite suppressant effect.

The Medjool date has a color varying from dark copper to dark brown. Its flesh is consistent and has a pronounced taste. The natural sugar of the date can sometimes form crystals on the date, like honey which crystallizes. This phenomenon is natural and is not a sign of tampering.

In winter, combine the Medjool date with a square of dark chocolate. In summer, it goes very well with a piece of melon.

Our Medjool dates can be stored in positive cold, away from the air for several months. They can be eaten at room temperature, or placed in the fridge, depending on your preference. The routab category may change on prolonged contact with heat, resulting in the smell of maceration or the appearance of mould.